Before getting started, make sure you're running the latest VJS Update.
At the VJS File Center, check your version number. It should be at least 3.376

STEP 1:
At the top right, click "Options" and select "Shopkeeper Utilities":
STEP 1
STEP 2:
The Utilities Toolbox will pop up. Choose the "On Web Site" Tab: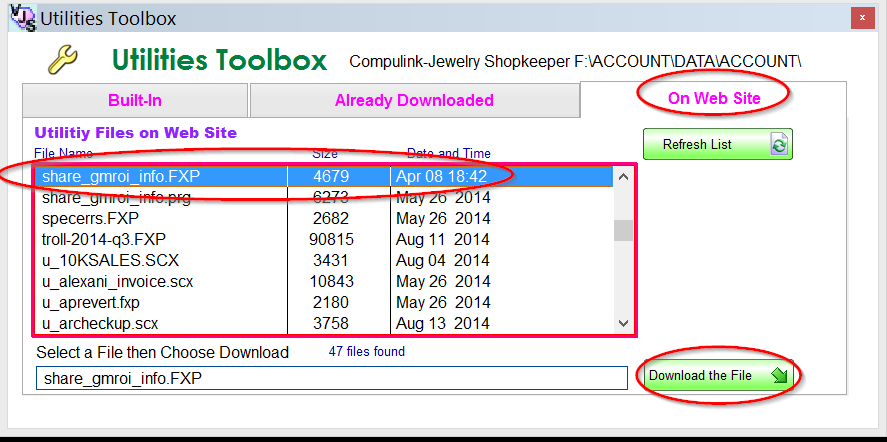 STEP 2
Choose "Refresh List" and you should see a file called "share_gmroi_info.FXP".
Highlight that entry and click "Download the File".
STEP 3:
The utility program should run automatically.
You will have to answer this question with Yes:
STEP 3
The utility will begin compiling and then uploading your data. This should result in:
That's it. You should receive a confirmation e-mail within 24 hours.