There are quite a few steps to setting up IIS (Internet Information Services)
In the Control Panel choose Programs and Features. Select Turn Windows Features on or off
Windows 7 IIS Installation
Windows 8 IIS Installation
To check if IIS was installed properly, open a browser and type: LOCALHOST in the address bar. You will see:
Win 8 success
Back to the Control Panel, select Administrative Tools and Internet Information Services (IIS) Manager
64 BIT OPERATING SYSTEMS ONLY
If your computer is running Windows 7 64 bit or Windows 8 64 bit or Windows Server 2008 (r2)
Choose Application Pools. Click to highlight DefaultAppPool. Click Advanced Settings.
Select Enable 32-Bit Applications to TRUE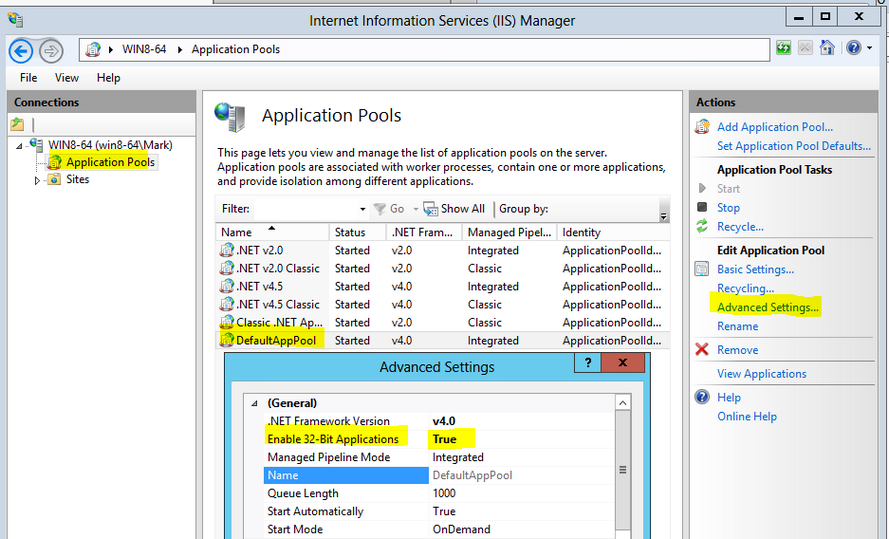 Expand the Sites icon and right click Default Web Site
Select Add Virtual Directory and type in the Alias and Physical Path: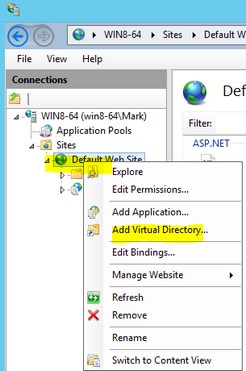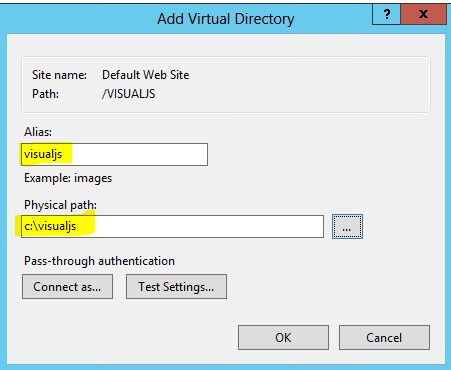 Right Click the new VisualJS entry and select Convert to Application. The icon will change to a document with a globe.
Click on the VisualJS icon. Select Authentication
Right click ASP.NET Impersonation and choose Enable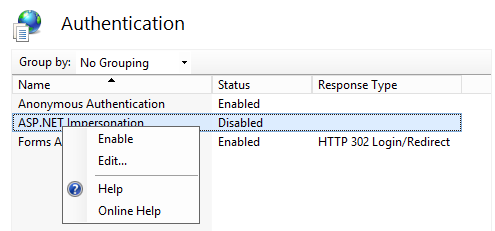 Right Click ASP.NET Impersonation again. Select Edit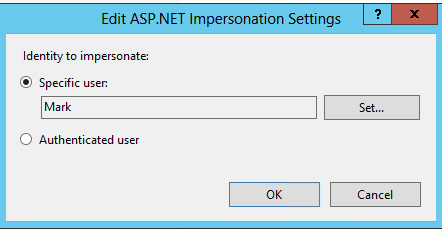 Type in an Administrator User Name and Administrator Password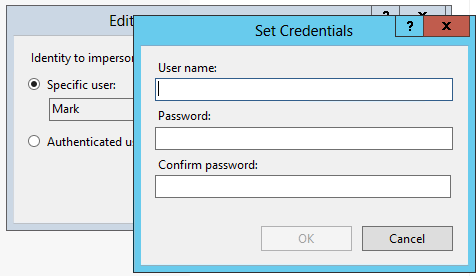 Select the Top Level icon and click Start and choose Setup is complete.
Select the Start Button and type: CMD in Search Programs and Files. A black icon with a C:\_ will appear.
Right click that icon and select RUN AS ADMINISTRATOR
Type:
C: (enter)
CD\VISUALJS (enter)
AVFPRINT.EXE /REGSERVER (enter)
EXIT (enter)
And the final step: Enable HTTP Traffic on the server. Choose Start and Control Panel. Select Windows Firewall.
Select Advanced Settings. Select Inbound Rules. Find World Wide Web Services. Select Enable Rule