What to Check if Sales Sometimes do Not Reduce Inventory Quantities
Common reasons for inventory quantities to not reflect sales are usually either adjustment related or class code related:
To check for adjustment related issues, the inventory status can tell the story:
Step 1:
Find a problem sku (1) and check the qty received (2) , Qty on layaway (4) and Qty in Stock (3).
Layaway sales aren't counted as sales and the layaway qty is counted as in-store until the final payment.
Note the Major Class (5) for step 2.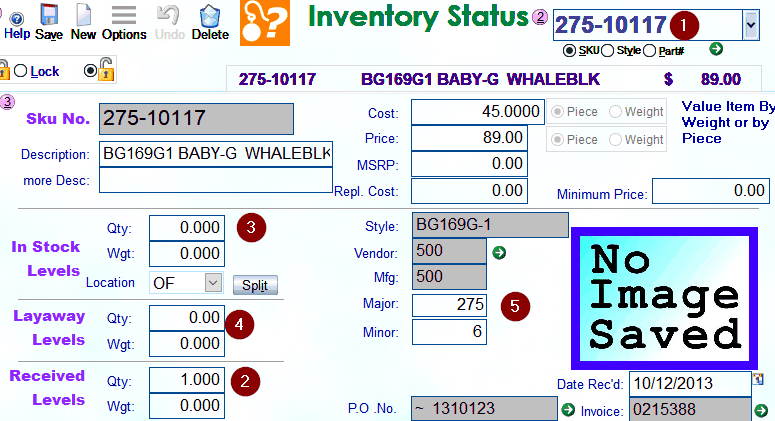 Next check the Activity Tab (1). Especially Sales (2) , Returns (3) & Adjustments (4)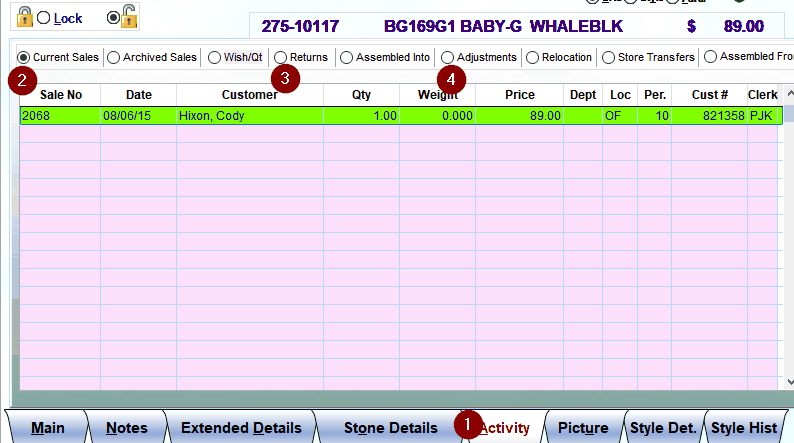 Step 2: Check the Major Class code
Major class codes can be setup to never deduct inventory.
Examples would be services , repairs , shipping & notes Class Codes.
Choose Major Class Code Maintenance:

Type in the Major class number. Check that the class code is setup as 'INVENTORY' and NOT Standard Repair, Extended Repair, Appraisal or Notes: