The ribbon installs inside the printer and rolls under (not over). The matte side of the ribbon will be visible: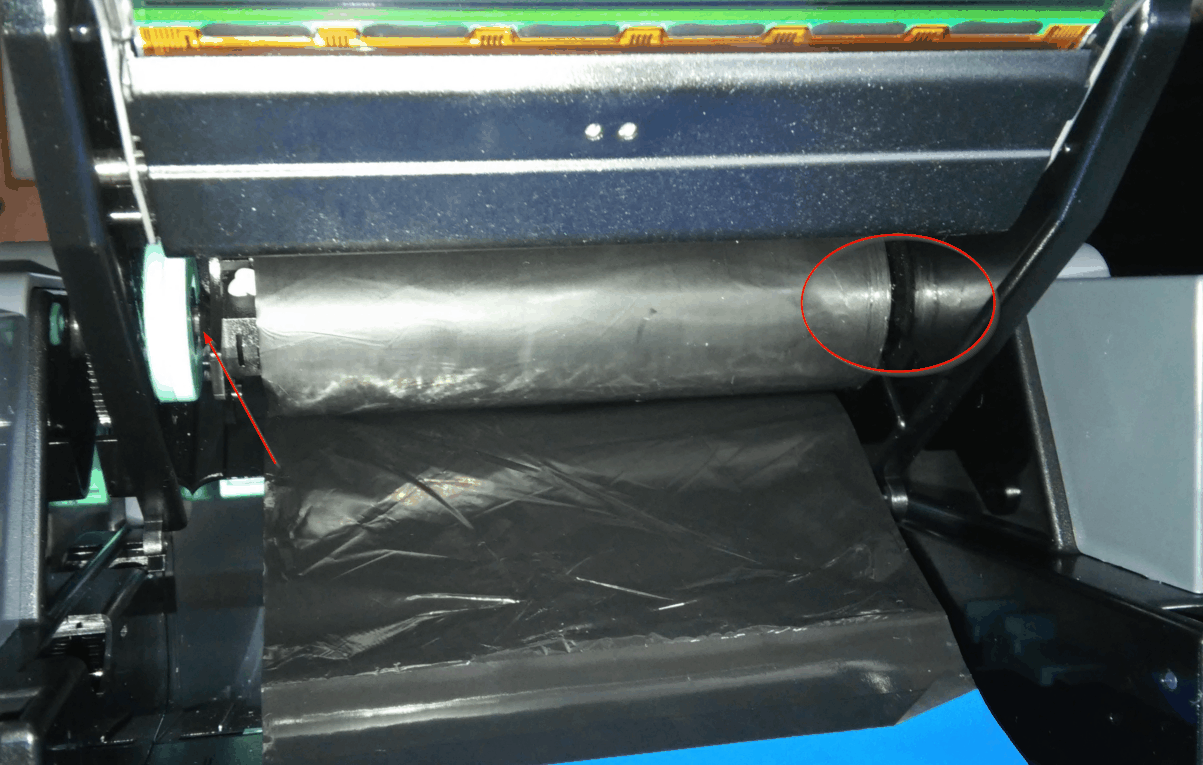 You should install both left and right media guides. Below only the right guide is installed. That will cause problems.
Finally, feed tags between the secondary guides: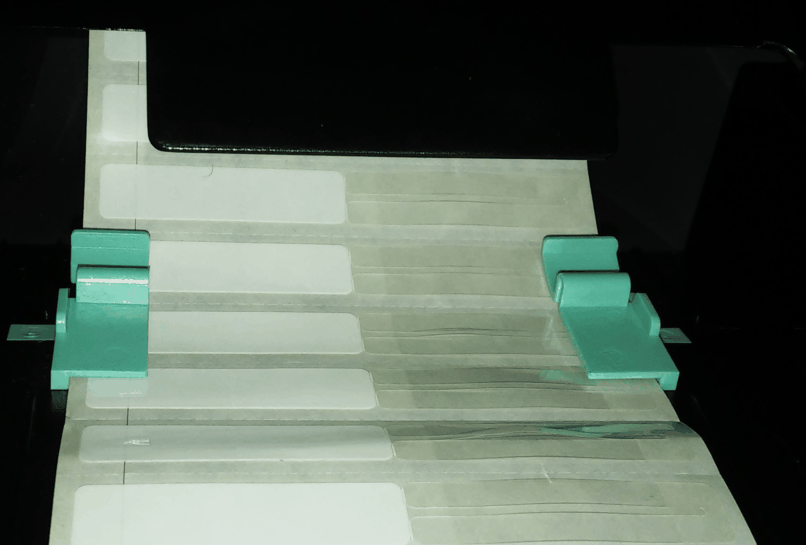 Setup properly, this is how it will look before you close the lid.