Here's the zebra website link for the GK420T (T is for thermal transfer)
https://www.zebra.com/us/en/products/printers/desktop/advanced-desktop-printers.html
Go here to Download Driver from Shopkeeper's Hardware driver list
Open the driver and click Preferences.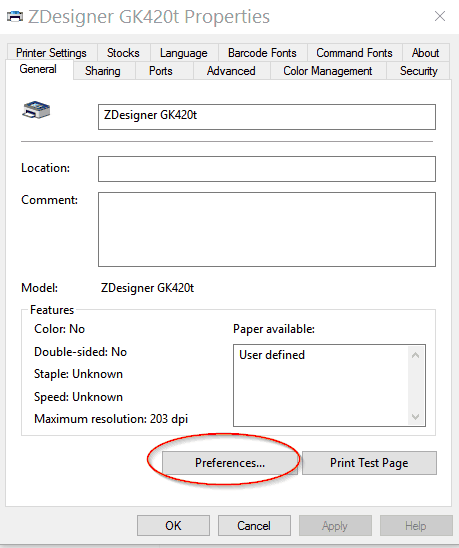 Select the Advanced Setup tab. Make sure your setting match these:
Measure the height counting the gap. In this example: 17mm.

Measure the width counting starting at the edge. These tags are 110mm wide.
Select the Options tab and type in the dimensions.
In this instance, the driver would not allow 110, so we accepted the 108.