A Cleanup resorts the files in case "computer issues" have caused some data records to not be correctly indexed.
You can do a cleanup when all copies of VJS and JS-Classic have been closed.
Open VJS and at the initial File Center choose "Cleanup."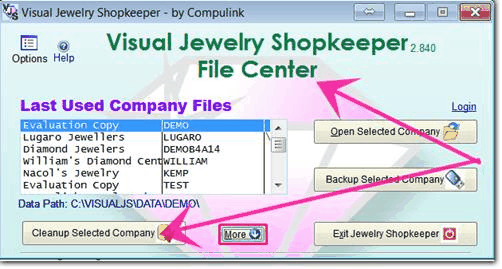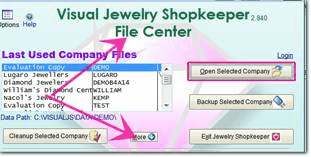 Then OK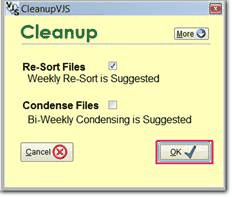 Consider running a cleanup without the Condense Files checked every week.
The cleanup with the Condense Files option every checked is something you might do every six months.
If the cleanup always says files locked even with all copies of Shopkeeper closed, you can restart the computer (or even the main file server) to clear its "logs" of open files.