Set or Change the Default Login ID
If you have not set up any security settings then the default login initials / ID will be 001.
Click here to go to the Password Setup help topic if you want to set up different login initials and different security settings.
From the Sign in screen (typically with the vault image), choose More,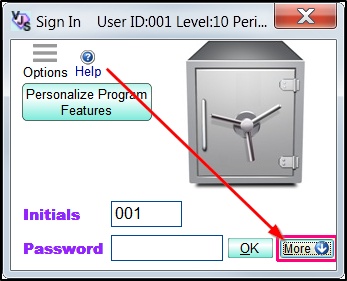 then select a name from the list.
Then in the lower part of the screen check the box Default to This Name, then click Save Changes.
This setting is specific to one computer, so each computer can have a different default login ID.