Add the Accounts Receivable Menu Option to the Main Menu
If you don't see the Accounts Receivable choice on the Main Menu
and if your Shopkeeper license should include this module, you can add it by choosing Options at the top of the menu, then Customize Menu.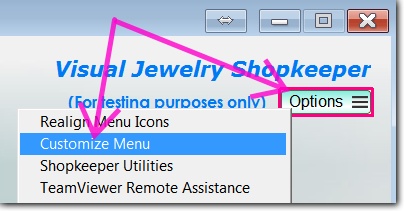 To add an option, double click it on the left list of Available Menu options to send it to the Selected Menu Options list which is on the right.
I.e. locate and double-click the Accounts Receivable Menu option from the left-hand list.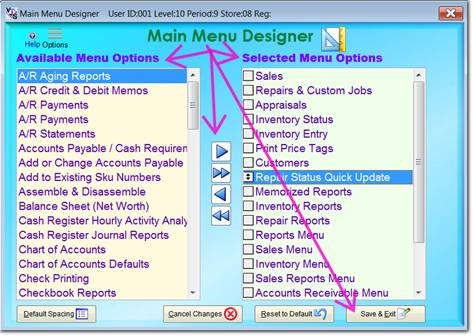 If you use security, then certain menu choices might not appear for certain users even if those choices appear in the right-hand Selected list.