Compulink supports Citizen, Datamax, Zebra and Ziptape printers.
BEFORE SHOPKEEPER CAN PRINT, THE PRINTER DRIVER MUST BE INSTALLED CORRECTLY.
If you have one of these printers and it is not printing, we suggest:
Test the printer driver. A proper printer driver will have a test print option.
Choose Start, Printers and Faxes. Right click your printer driver. Choose Properties.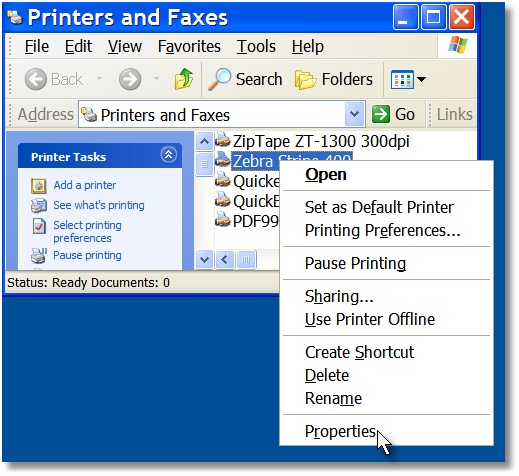 Choose Tools, Print and Generic Test.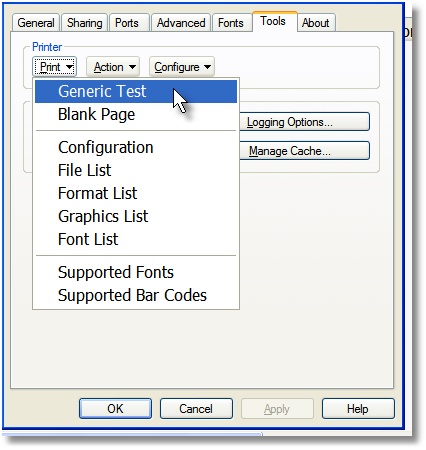 The printer should print tags.
If no printing occurs you will have to delete the pending print job. Choose General, Cancel All Documents: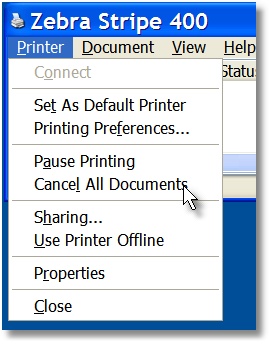 Try selecting a different port. Choose Ports.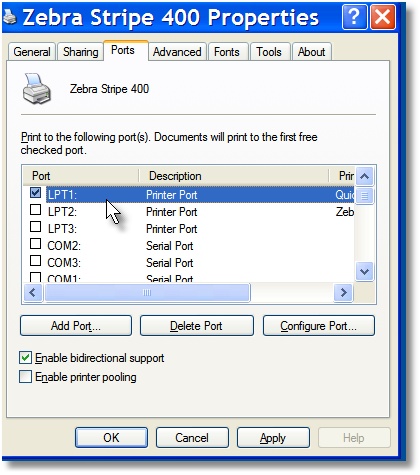 If you do not have a proper printer driver, you can download one from Seagull Scientific's website: Seagull Scientific Download Drivers
or from Compulink's website. Download the drivers by clicking the appropriate one. Select SAVE, and select Desktop and OK.