During the installation procedure, make sure to select to Share the printer and give the printer a simple share name.
The share name must NOT have spaces and should be eight characters or fewer.

Windows 7 Printer Sharing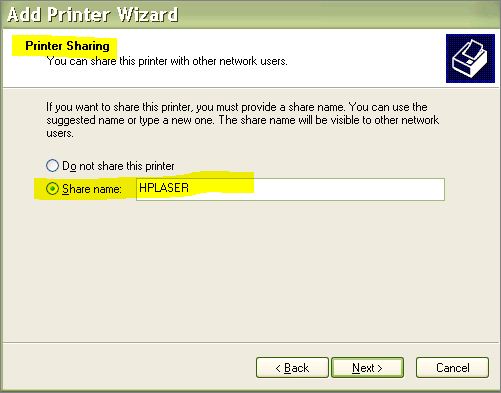 Windows XP Printer Sharing

After installing any printer, the last question should be "Do you want to print a test page?" Make sure that you can print a test page. If the Windows driver can't print a test page, Shopkeeper won't be able to either.
When the installation is complete your new printer driver will appear: