What printer should you buy?
Shopkeeper Classic (DOS v9.5 through v10.0) can work with laser and inkjet printers.
A laser or inkjet that you select must specify support for PCL 4 or PCL 5 or PCL 6.
PCL GUI or PCL GUI 3 will not work.
If you don't see any PCL reference then that printer will not work with the Classic Shopkeeper.
Check the "emulation" or "language support" specification of the printer you are considering:
Xerox 6500 PCL Support
Hewlett Packard CP1525 PCL Support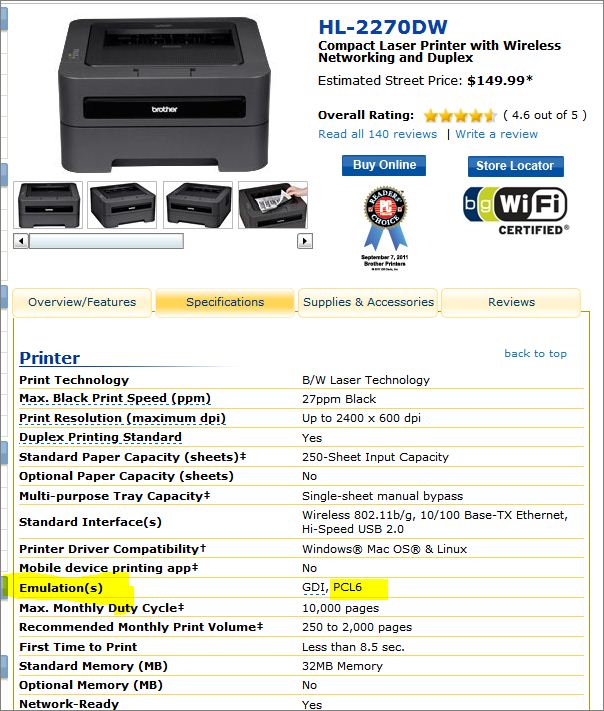 Brother PCL 6 Support